Summer vacation  is almost here.  Every year I like to kick off the summer with a fun basket of goodies and a new backyard toy that the kids can use over vacation.   It also serves as a reward for completing the school year.
While these kits would certainly vary on the age and interests of your kids, here are some ideas to get you started.
Beach Towels…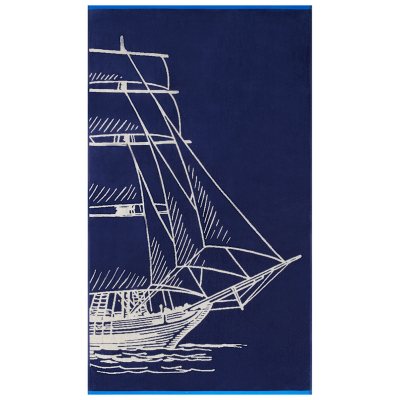 Sam's Club tends to have an awesome selection of summer goods and I just purchased some of their beach towels for the kids and I actually purchased a beach towel from Target for myself.
When I got home I realized how much better quality the towels from Sam's Club were and sort of wished I had bought mine there, but I just wasn't crazy about any of the patterns they had, but they do have some online that I like… the Softesse Sail Beach Towel
 is my favorite design and I also like the Bonfire Bay Mojave Sun Beach Towel
 towels just because it's something different.

While the reviews are 50/50 they have the  Summer Waves 3D Family Pool
 that comes with with 2 pairs of Googles for $30 which is a pretty good value.  If I remember they were all sold out of this item by Memorial Day last year.
I have eyed up this Discovery Kids Water Tag Set
  which looks like alot of fun.  It would also make a great birthday gift idea at only $15.
New sunglasses are also a great idea to include in a summer vacation kit.
Kids Soft Frame Sunglasses AGE 3-12 – Turquoise
More backyard water fun ideas…
Kids Summer Fun Backyard Fun Banzai Water Slide and 2 Kickboards Inflatable Play Center Summer Outdoor Pool Fun Swimming COLORS MAY VARY
Melissa & Doug Sunny Patch Grub Scouts Sprinkler Toy With Hose Attachment
Little Tikes Spiralin' Seas Waterpark Play Table
Finally, after all the fun outside and on rainy summer days, young Padawans can use these workbooks which are perfect for any Star Wars fan to keep their minds sharp for the inevitable return to school…


Get Life Solutions in Your Inbox
What are your favorite must-haves for summer fun?
Share in the comments below!
Cheers!